Can't Sleep?
Check out our Featured Video
Improve your Sleep Naturally
Everything you need to improve your sleep naturally is to work on your sleep hygiene. Sleep hygiene refers to a series of practices and habits that impact your ability (or inability) to get a good night's sleep on a regular basis.
If you have troubles falling asleep at night, the first thing you should do is to make adjustments to your lifestyle and behavior. Even the smallest change can mean the difference between blissful slumber and restless nights.
We know exactly what you need to do in order to dramatically improve your sleep and overcome your sleeping difficulties in a healthy way.
Enjoy better sleep at night, improve your mental and physical health, as well as how you think and feel during the day.
Learn everything there is about sleep disorder types, causes, risks, symptoms, tests, treatments and support.
Is it time for you to purchase a new mattress? Find your ideal model by checking out our unbiased mattress reviews and ratings
Tinnitus is a symptom commonly described as roaring, ringing, clicking or buzzing in an individual's ears. It can include high or low pitched noises and vary in volume from very quiet to loud in both or just one of the person's ears.
Many couples are probably wondering is it better to sleep alone or with your better half. Well, the answer to this question is far from a simple "yes" or "no". In order to make a definitive conclusion, we have decided to compare sleeping alone vs. with snoozing with your partner. First, let's take a look at the advantages of catching ZZZs with your significant other.
Sleep trackers are useful pieces of technology that should help you learn more about your sleep. They can improve the quality and duration of sleep, and help you change bad sleep habits.
Many people in the United States experience nocturnal awakenings, and the prevalence of these awakenings increases with age. If you wake up frequently during the night, and can't fall back asleep, some useful tips can help you with this.
Mattress shopping can be confusing enough for anyone. Adding a box spring to the list of requirements makes the shopping process even more baffling. It can tempt you away from the box spring section of the website or the store but depending on the type of mattress and...
The American citizens dispose of close to 20 million mattresses each year. This trend comes after the demand for new bedding has significantly gone up in new homes across the country. Mattress companies have created a movement of mass mattress buying that has claimed...
When people are about to invest in a new mattress, they mostly wonder to themselves how long that is going to last? This is a question you should be asking out aloud to your experts while mattress shopping. A good mattress can cost you between $150 and $4000,...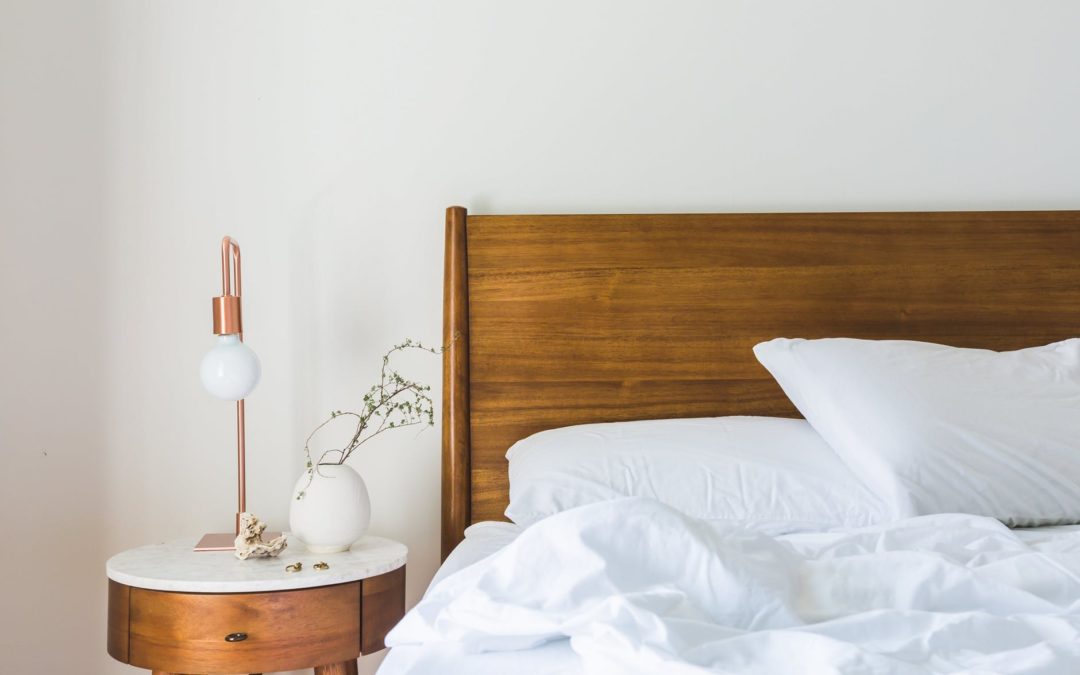 Have you ever wanted to buy mattress online? It does sound like something many people would do, right? Well, many people do it and you may be the only one left out. In fact, it's not that much of a hassle and you will have a variety of options to choose from before...
If you are looking for a bed that will provide good support and minimize hip pain, our guide can help you. In this article, you will find our picks for the best mattresses for hip pain available on the market and a guide for first-time buyers. Our choices and recommendations are based on buyer and owner experiences, and our intensive research.
Your home should be a safe and happy place. We are sure you put in a lot of effort to clean the floor, walls and the furniture. Dusting, wiping and vacuuming take up a lot of time, especially in the spring and summer, when the air is drier, and dust gathers almost...
Shopping and finding a new mattress can be exhausting and frustrating – but don't worry, Counting Sheep is here to help you! Check out our mattress buying guide, and things you need to focus on when shopping for a new bed.
No Results Found
The page you requested could not be found. Try refining your search, or use the navigation above to locate the post.
As we age, many of us we will experience certain changes in our bodies that will also affect how we sleep. The effect of these changes may further be influenced by chronic illness or the side effects of prescription medication. Unfortunately, sleep problems and...
Most adults think about their childhood as times when sleeping was very easy. Unfortunately, today around 25% of children experience sleep problems, and sometimes their sleeping issues are so severe that they turn to a doctor, and doctors sometimes prescribe them...
There are a lot of different sleeping drugs out there, varying in their active substances, targeting issues, side-effects and form in which they are consumed. Most commonly used prescription drugs for insomnia are benzodiazepines, and Z-drugs.
Loom & Leaf vs Tuft & Needle mattress – which one is better? Learn how these two rank in categories such as durability, motion isolation, noise, etc. as well as how affordable each of them is, and what exactly you sign up for when you purchase them.
In this article, we will be comparing the flagship models of Saatva and Casper by looking at how they perform in various aspects that are relevant to any potential customer.
Looking at the overall qualities, the Leesa models are suitable for all weight groups and people who sleep hot during the night. Saatva models are also suitable for all weight groups and hot sleepers. The difference between these two is that Leesa is an excellent choice for individuals who like medium mattresses with moderate conforming, while Saatva is better for those who like thicker, higher-profile beds.
The Casper and AS3 have the same firmness, with the same benefits of body conforming and motion isolation, but their distinctions are what's going to tell you which one, if any, is suitable for you. Hopefully, this will make it easier for you to navigate through the options and choose a bed to your fitting.
Purple versus Nectar? Which one is better? Read on to find out which model suits your sleep needs better.
Looking at the overall qualities, the Simmons Beautyrest Black Mariela is suitable for all types of sleepers in any weight group, those who sleep hot or people who like responsive beds. The Saatva mattress is also suitable for all weight groups and hot sleepers. The difference between these two is that Saatva is an excellent choice for individuals who like moderate conforming or suffer from aches and pains in sensitive areas like back, neck or hips.
The T&N is recommended for sleepers who like medium firm, moderately conforming surface, weigh 130 pounds or more, need back pain and pressure relief, and sleep with a partner. The Helix Midnight best suits hot sleepers who struggle to keep cool on foam beds, sleepers with back pain, those looking for medium firm mattress that is moderately conforming, and value seekers.
Your sleep quality is affected by multiple factors – it isn't just how dark and quiet your room is or what music you listen to before you hit the hay – it's how you lay your body down, too. According to science, the best sleeping position is sleeping on your side. Read on to learn why.
Sleep clinics are probably the best way to learn everything in-depth about your sleep and get an official diagnosis of a specific sleep disorder.
Sleep-related hallucinations are vivid and intense sensory or visual experiences that may occur either when you are falling asleep or waking up.
According to research, most animals sleep in some form, including fish.
There is inequality all around us, whether it is racial, income, or some other thing you might not think of right away. People who are less financially secured tend to sleep less than wealthy individuals. Also, black people on average have a shorter sleep duration as well as quality compared to Caucasians. We tried to determine why that's the case, so read on if you want to learn more about the sleep gap in America.
Some professions can make it possible to balance your monthly income with a healthy, sensible sleep schedule.
Many people find CPAP machines uncomfortable and stop using them as soon as their sleep apnea starts to feel better. As a result, the disorder symptoms return in full swing, and a recent study highlights this as the main reason for hospital readmissions among OSA patients.