Can't Sleep?
Check out our Featured Video
Improve your Sleep Naturally
Everything you need to improve your sleep naturally is to work on your sleep hygiene. Sleep hygiene refers to a series of practices and habits that impact your ability (or inability) to get a good night's sleep on a regular basis.
If you have troubles falling asleep at night, the first thing you should do is to make adjustments to your lifestyle and behavior. Even the smallest change can mean the difference between blissful slumber and restless nights.
We know exactly what you need to do in order to dramatically improve your sleep and overcome your sleeping difficulties in a healthy way.
Enjoy better sleep at night, improve your mental and physical health, as well as how you think and feel during the day.
Learn everything there is about sleep disorder types, causes, risks, symptoms, tests, treatments and support.
Is it time for you to purchase a new mattress? Find your ideal model by checking out our unbiased mattress reviews and ratings
Loneliness can negatively impact your sleep and can arise from a lack of sleep. It can contribute to different sleep disorders and other sleep-related issues.
Tinnitus is a symptom commonly described as roaring, ringing, clicking or buzzing in an individual's ears. It can include high or low pitched noises and vary in volume from very quiet to loud in both or just one of the person's ears.
When people are sleep talking, they are often mumbling and talking nonsense, and don't remember it the next day. Most of them are not aware that they have a problem until their partner, roommate or a family member brings it to the table.
Many couples are probably wondering is it better to sleep alone or with your better half. Well, the answer to this question is far from a simple "yes" or "no". In order to make a definitive conclusion, we have decided to compare sleeping alone vs. with snoozing with your partner. First, let's take a look at the advantages of catching ZZZs with your significant other.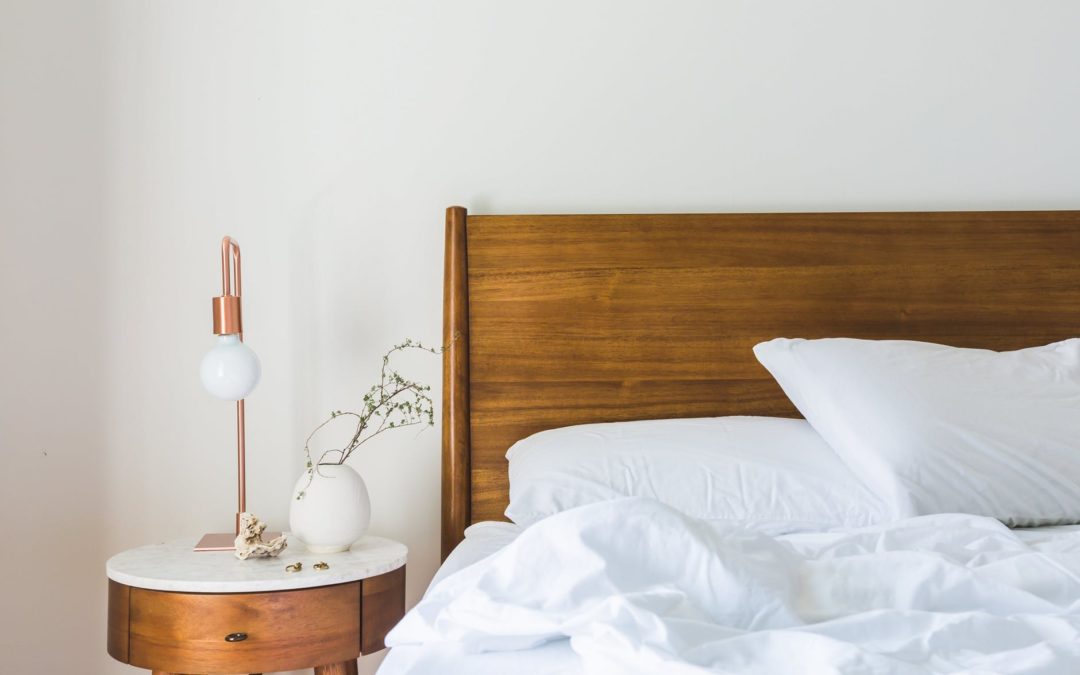 Have you ever wanted to buy mattress online? It does sound like something many people would do, right? Well, many people do it and you may be the only one left out. In fact, it's not that much of a hassle and you will have a variety of options to choose from before...
There is one question old couples, new parents, voluntary bachelors, busy young adults, and the single workaholics have been asking for decades now – "Does my bed need a box spring?" If you are awake night after night, tossing and turning in your bed, it is unlikely...
Bed Size Facts: The Definitive Mattress Size Chart and Bed Dimensions Guide Instinctively, the different sizes of beds seem simple enough to understand, right? But, the truth is, picking the right size of your mattress can be much more complex than you might infer....
If you are like the majority of people, you probably don't think about your mattress that much unless there is a problem that needs to be addressed. Mattresses are not as boring as they may seem at first glance. The hunk of foam and springs in your bedroom may...
Your home should be a safe and happy place. We are sure you put in a lot of effort to clean the floor, walls and the furniture. Dusting, wiping and vacuuming take up a lot of time, especially in the spring and summer, when the air is drier, and dust gathers almost...
Mattress shopping can be confusing enough for anyone. Adding a box spring to the list of requirements makes the shopping process even more baffling. It can tempt you away from the box spring section of the website or the store but depending on the type of mattress and...
If you plan to get a new mattress, read our article and consider some of mentioned factors, as they will save your hard-earned money.
No Results Found
The page you requested could not be found. Try refining your search, or use the navigation above to locate the post.
No Results Found
The page you requested could not be found. Try refining your search, or use the navigation above to locate the post.
As we age, many of us we will experience certain changes in our bodies that will also affect how we sleep. The effect of these changes may further be influenced by chronic illness or the side effects of prescription medication. Unfortunately, sleep problems and...
In this article, you will find all the information you need to decide if the Ultimate Dreams model fits what you're looking for in terms of price and performance. Every aspect of the mattress' performance will be looked at individually to paint the clearest possible picture we can, so there's no confusion.
If you like the feel of an innerspring mattress, but also want a touch of contouring, ComfortCare might be an excellent option for you. With Restonic being one of the oldest retailers on the market, you are guaranteed to get a great quality mattress.
The most significant advantage of IKEA mattresses is that you can try them out in their stores all over the world, or use the benefits of their free sleep trial period and sleep on them in your home. IKEA spring mattresses are great for back and stomach sleepers, light or average weight people, and sleepers on a budget.
Loom & Leaf Vs. Leesa – who will win? Check out Counting Sheep's unbiased all-foam mattress comparison to see which model fits your sleep needs better.
Besides hybrid, spring, and foam beds, IKEA offers three latex models called Matrand, Myrbacka, and Mausund. These beds are a perfect choice for everyone who wants to try out a latex mattress for the first time, as well as for value seekers.
Do you want to buy a highly luxurious mattress at a price of the standard model? If you think that this is not possible, read our review of DreamCloud mattress and think again.This amazing 8-layered model is constructed so well, that it gives the ultimate sleeping experience for almost every user. It is a hybrid model, combining the technology of memory foam, latex, and individually wrapped, zoned coils, for solid support and superior comfort.On top of this, DreamCloud offers 365-night sleep trial and a lifetime warranty. There is just no downside to this mattress, so why not try it?
When it comes to memory foam 3 models are available – Matrand, Myrbacka, and Knapstad. All of their beds come with reasonable and affordable prices, on which their customers are well used to, so in terms of costs, IKEA is undoubtedly on the more accessible side.
Biphasic sleep is a sleep pattern that consists of sleeping in two sessions during a 24-hour period. It may also be called bimodal, segmented, or divided sleep.
The two-process model of sleep regulation is based on the interaction of our two bodily processes – sleep-wake homeostasis (S) and the circadian process (C) – working simultaneously and dictating our sleep length, quality, and it's timing.
Multiple sleep latency test is a helpful tool that doctors use to determine a sleep disorder where daytime sleepiness is the leading cause of disrupted sleep. It usually follows Polysomnography or PSG, which is an overnight test that monitors the sleep stages and patterns.
Newer studies show that sleep plays an active role in the consolidation of memories, and while earlier studies focused more on the REM sleep and its importance, further studies highlighted the importance of deep (slow-wave) sleep. Read on to learn more!
Your sleep quality is affected by multiple factors – it isn't just how dark and quiet your room is or what music you listen to before you hit the hay – it's how you lay your body down, too. According to science, the best sleeping position is sleeping on your side. Read on to learn why.
Sleep clinics are probably the best way to learn everything in-depth about your sleep and get an official diagnosis of a specific sleep disorder.
There is inequality all around us, whether it is racial, income, or some other thing you might not think of right away. People who are less financially secured tend to sleep less than wealthy individuals. Also, black people on average have a shorter sleep duration as well as quality compared to Caucasians. We tried to determine why that's the case, so read on if you want to learn more about the sleep gap in America.